Violence against civilians contributes to intractable cycles of conflict and instability – civilian casualties lead to grievance, which leads to mobilization and recruitment of the aggrieved, which leads to more violence and warfare. Stimson's Protecting People in Conflict Program is a critical partner among a dedicated group of stakeholders at the international and local levels working to reduce violence against civilians around the world.
The program works to bridge policy and practice, prioritizing being in the field, identifying protection challenges and innovations at the local level to better understand the reality on the ground. We then work with policymakers in governments and international organizations to develop approaches that will help practitioners overcome obstacles and maximize efforts on the ground. By combining our work at the policy level and the field level, we achieve a multiplier effect, ensuring that protection efforts are informed by evidence based on ground experience.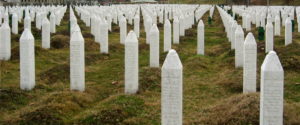 Atrocity Prevention Study Group
Sharing knowledge and resources to strengthen policymakers' and practitioners' commitment and capacity to prevent atrocities around the world.
Bridging policy innovation and field research to improve the effectiveness of United Nations peacekeeping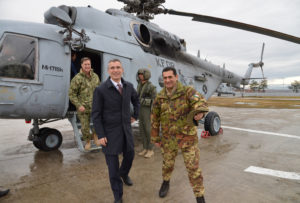 Strengthening NATO's Ability to Protect
Building bridges between NATO stakeholders and the expert community to act on the Alliance's ambition to protect civilians with its operations around the world