According to North Korean state media on November 14, thousands of people moved into newly built dwellings in the villages around the edge of Samjiyon City. Commercial satellite imagery of the Samjiyon region from November is consistent with this reporting, showing hundreds of new houses and apartment buildings completed in at least 11 villages around the city.
Construction of this housing has been ongoing throughout the year, despite COVID-19 anti-epidemic measures, as part of the third stage of North Korea's multi-year project to renew the Samjiyon region. It is unclear how much remains to fulfill the master plan for the region, although it appears several more houses are planned.
Figure 1. A signboard shows an illustration of Sinmuson-dong that includes several houses that are yet to be constructed (highlighted in yellow).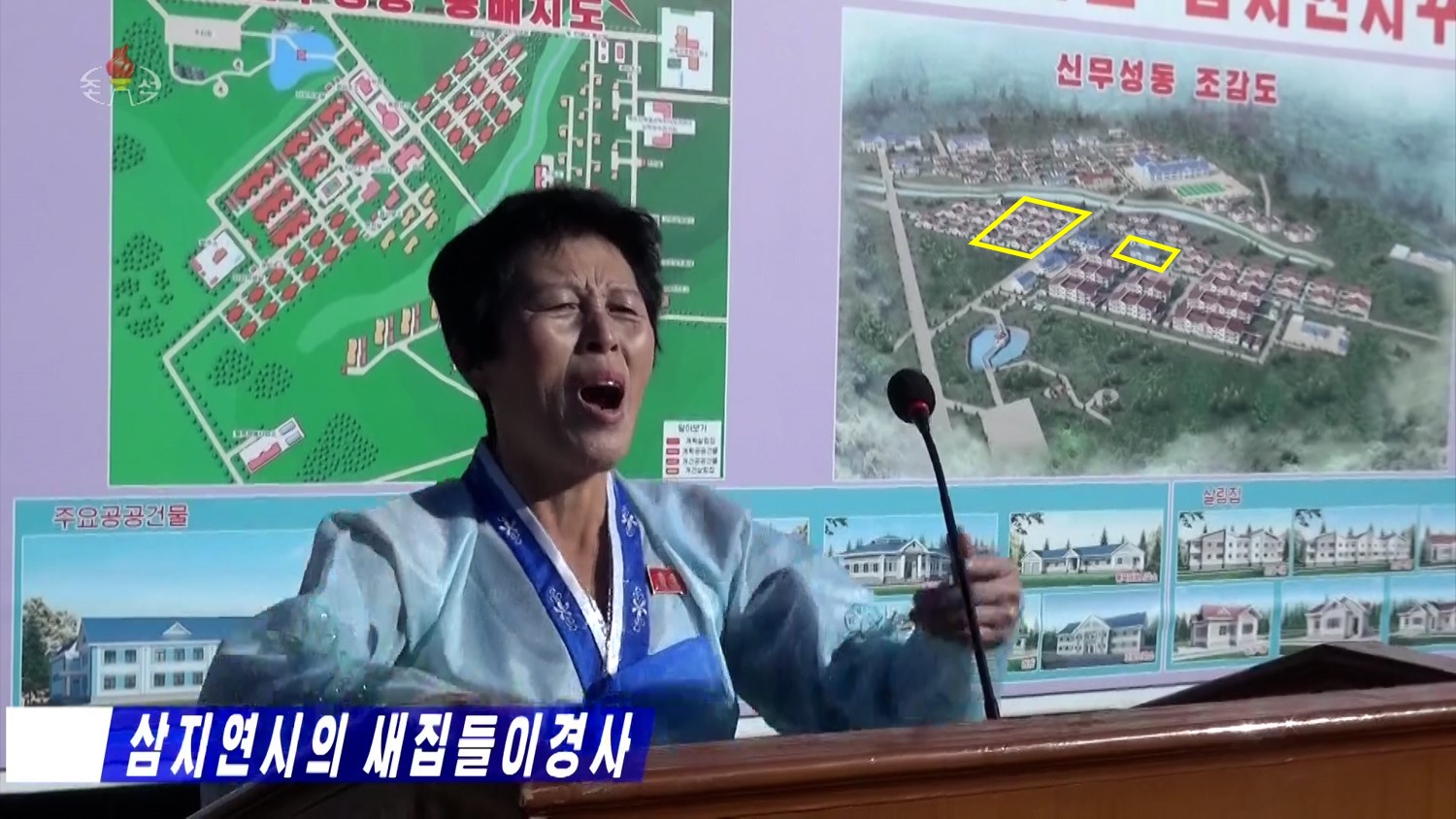 Background
The Samjiyon region in Ryanggang Province is in a remote part of the country that borders China, but is ideologically important as the home of Mt. Paektu (Paektusan), the mythical birthplace of the Korean people.
Work to renew the area began in 2013 after a visit by Kim Jong Un, first with a new railway line and electricity grid and then with the renewal of Samjiyon. The opening of the renovated Samjiyon City was one of Kim Jong Un's last official duties of 2019, during which he upgraded it to city status and declared it a socialist "utopia."
Read the full analysis on 38 North.