2020 marks the 25th Anniversary of the normalization of relations between the United States and Vietnam. Vietnam is a key American partner in the Indo-Pacific region, and the United States and Vietnam have made great strides in building a forward-looking and mutually beneficial partnership despite the shared history of war, its baneful legacies, and a nineteen-year interruption to diplomatic relations. On July 15, 2020, Stimson's War Legacies Working Group hosted a celebration of 25 year of US-Vietnam relations with a focused discussion on how the two countries can deepen collaboration to remediate dioxin contamination, clear remaining unexploded ordnance and mines, and provide support to individuals and families disabled by war's legacy. This discussion attracted more than 200 participants and enthusiastic audience participation. As this year's election promises some changes in Congress, it is more important than ever to keep attention focused on the continuing legacies of war and build awareness among a new cohort of leaders. The following remarks from speakers at our July 15 event provide a path forward for continued collaboration.
— Brian Eyler, Director, Southeast Asia Program
Senator Patrick Leahy:
"Normalization was a big step forward, but back then I don't think any of us could have predicted or even imagined we'd be at this point today."

"Vietnam remains heavily contaminated with these hidden killers. We have to continue to work to get rid of them, will continue to help Vietnamese with severe cognitive and physical disabilities, and to clean up the sites contaminated with dioxin from Agent Orange. The Bien Hoa air-based project is of a scale and complexity unlike anything we've done before. It speaks to the confidence of both governments and what we can achieve together in a time of great uncertainty in the world."
Ambassador Ha Kim Ngoc, Vietnam Ambassador to the United States
"It seems that the vicious war with its catastrophic consequences could divide our two nations forever, but addressing war legacy issues has become glue, connecting our two people closer. After all, the game changer is the determination by both sides to leave the past behind and look forward to the future."
Ambassador Daniel Kritenbrink, US Ambassador to Vietnam
"As my friend, the first American ambassador to Vietnam, Pete Peterson, told me two years ago, what the United States and Vietnam have achieved together is remarkable, but it is not a miracle and it is not an accident; it's the result of hard work, courage, and goodwill by leaders and people in both of our countries that's brought us here today. And I think nowhere has that work been more important than, again, on humanitarian and legacy of war issues."

"The United States has been honored since 1994 to have invested more than $130 million in unexploded ordnance clearance activities in central Vietnam. We've removed around 700,000 unexploded items, educated more than 500,000 of the most vulnerable residents in Vietnam about the risks of disturbing ordnance they may find in the forest or their fields. Perhaps the most powerful statistic I can share is that over the last three years, there have been zero injuries and zero accidents in Quang Tri province due to the heroic UXO work carried out there. We remain confident that, by 2025, we will achieve our goal of making Quang Tri province impact free from UXO."
Colonel Le Dinh Vu, Head of the National Steering Committee on the Settlement of Post-war Unexploded Ordnance and Toxic Chemical Consequences (Office 701)
"I would like to express my gratitude to the government, congress, the ministry of defense, and the American people for helping and securing resources for the remedy of Vietnam war consequences. Regarding the direction future cooperation regarding remediating the legacies of war, Office 701 wishes that the leadership of Vietnam and the United States continue to support these issues."
Tim Rieser, Democratic Clerk of the Senate Appropriations subcommittee on state and foreign operations, Senior Foreign Policy Aide to Senator Patrick Leahy
"There's no question that while carrying out these programs, setting up these programs involves working with local organizations — some of them are government organizations, some of them are sort of quasi government civil society organizations — that takes a lot of work to build the relationships and to ultimately help them have the capacity to carry out these types of disability programs."

"If we were presented with a request for additional funding for victims assistance, for disability programs in additional provinces, or to expand what we're doing in the provinces where USAID is currently working, we would certainly give that very serious consideration."
Ha Pham, In-country Director for Peace Trees Vietnam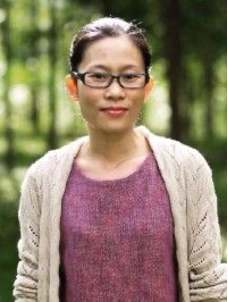 "The amount of weapons use on Quang Tri province during the war was higher than total amount of weapons used on the whole European areas during World War II. 10 percent of them are believed unexploded and remain dangerous. That's the reason why Peace Trees, with the missions of healing the land and building safe and successful communities, came to this province and stayed that long there."
Susan Hammond, Executive Director War Legacies Project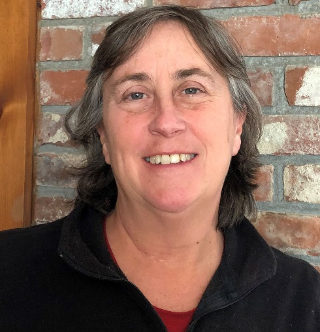 "Much has been accomplished over the past twenty-five years. As has been mentioned earlier, we have a lot to celebrate. However, I believe that until the U.S. finds a way to acknowledge that harm has been done to potentially generations of Vietnamese that has been caused by dioxin and contaminated herbicides, this last significant ghost of the war, as former Ambassador Ray Burkhart called it, will not be put to rest and relations will not be completely normalized. I stress that support for people with disabilities in Vietnam is done regardless of cause and what this means in practice is that much of the funding has gone to programs that supported people that would not be considered by the Vietnamese as Agent Orange victims — worthy beneficiaries without a doubt, but not the population that has been most impacted by Agent Orange."

"I am hopeful that this new round of funding will find a way to reach those with severe physical and often cognitive disabilities for those children some of which are now adults. Medical industry intervention is too little and too late. These children need 24/7 care. I want to give you a little of an example of what that care looks like and tell you about a typical family that I work with."

"Vy lives in Tien Phuoc, about an hour by bus from the provincial center. Vy has no control over arms and legs, is unable to walk — and never mind sit up or stand. She's not able to communicate with her mother other than with her eyes. Her mother wakes up before dawn to prepare the cooking fire. It makes a very thin rice porridge for Vy's breakfast. For about an hour, her mother cradles Vy in her arms and carefully, lovingly spoon feeds her daughter the porridge. Vy's siblings are scrambling around the house getting themselves ready for the two kilometer walk to school. As a single mother, she cannot work in her nearby fields or go to the market because it's not safe to leave her 12-year-old daughter alone in the house. Vy's bed is next to the drain and the wall that leads to the cistern. Several times a day, Vy's mother throws water across the tiled floor under Vy's bed as they cannot afford diapers. She then gives Vy one of her several sponge baths for the day. Lunch is another hour-long process, but this time, Vy's mother first chews her food into small enough and soft enough pieces that Vy will not choke on it. She has to prop her up just right on the bed, which is difficult with arms and legs flailing. More often than not, Vy is in pain and may have several seizures before the day is over. Vy does receive a stipend from the Vietnamese government and her mother also receives a caregiver stipend, totaling about fifty dollars."

"Many, many, if not all, people with disabilities in Vietnam at this time do receive support from the government. This is the only income that the family reliably has, but is quickly spent on protein powder, rice, vegetables, medication, and other necessities. For Vy's care, dinner is another hour-long process to feed Vy and her mother, then make sure all the other children have done their schoolwork. Finally, she prepares her daughter for bed, but since they sleep in the same bed, she hopes that Vy will get a few hours of sleep so that she can sleep as well. One can sometimes feel helpless when meeting families such as these but what I've learned over the years is that there are things that can be done, if not for the child, then for the family. But you must work directly with the families and work within the existing system."

"In our case, we work with the local Red Cross. Less than a thousand dollars per family can go a long way. You can help fix the roof so the rain does not pour in during the monsoon, or at a bathroom, you can help dig a well or buy a pump and pipes to bring water to the house, provide a scholarship for their children who are able to go to school so they do not drop out in the sixth grade and hope that they're able to get a job so that they can take care of their siblings when their parents die. You can help buy the family a cow to breed so that when they face an unexpected expense, they can sell the calf for several hundred dollars, often more than their yearly income. You can also help the mother set up a small business she can run from her home. For Vy's family we worked with the Red Cross to send volunteers several times a week so that her mother could go into the fields and shop in the market. We also purchased them a cow."

"The families we work with rarely ask for help. They're so used to the routine of caring for their loved ones that they often have a hard time imagining what will help them. However, they're so grateful that the Red Cross has come to visit them to learn about their situation, and they're grateful that I, as an American, wanted to learn about their lives and hear from them about what can make a small difference. I tell the families that the funding that the Red Cross will use to support them is coming from the widowed family and friends of a U.S. veteran named Bob Feldman, who died of his own exposure to Agent Orange. They are touched when we explain that this American family wanted them to know that they understand at least a little bit about what it meant to be impacted by Agent Orange that their pain was acknowledged. I can only do this on a small scale, but if this one man and his family through my small organization and the local Red Cross can acknowledge the pain from Agent Orange and provide support to over 500 families, imagine how powerful the acknowledgement of the U.S. government would be to the hundreds and thousands of families impacted. Imagine if, working with local Vietnamese partners, the U.S. can provide direct support to all of these families that are believed to be the most heavily impacted by Agent Orange. Then this last ghost of war can be put to rest over the next decade, at least in Vietnam — for Laos and the children of American veterans, that's a whole other story in another webinar."
Please see the full recording of the event and the full transcript.