On July 10-11, 2019 the Environmental Security Program at the Stimson Center hosted a workshop with the Ocean Policy Research Institute from the Sasakawa Peace Foundation (SPF) to apply the Climate and Ocean Risk Vulnerability Index (CORVI), currently being developed by the Stimson Center, to SPFs work in the Asia Pacific region. SPF also shared their work on the links between climate change and migration in the Asia Pacific.
While the risks posed by climate change to urban costal centers are clear, academic and policy work tends to focus on these vulnerabilities in a siloed manner. With support from AXA XL and other partners, CORVI examines inter-related climate issues to identify the coastal urban environments most at risk to the effects of climate change and illegal fishing. By considering the cross-cutting impacts of climate change through an integrated assessment of these risks and vulnerabilities, CORVI identifies priority action areas for decision makers and stakeholders.
The pilot project focuses on the Caribbean cities of Kingston, Jamaica and Castries, Saint Lucia. With the support of SPF, it is now expanding to the Asia Pacific.
In the workshop both parties gave feedback on each other projects and their respective methodologies, discussed lessons learned from field research in the Caribbean and Fiji, and focused on how to adapt CORVI to the Asia Pacific region. The partnership will continue throughout 2019 with a second workshop scheduled for January 2020 in Tokyo.
Read more about CORVI.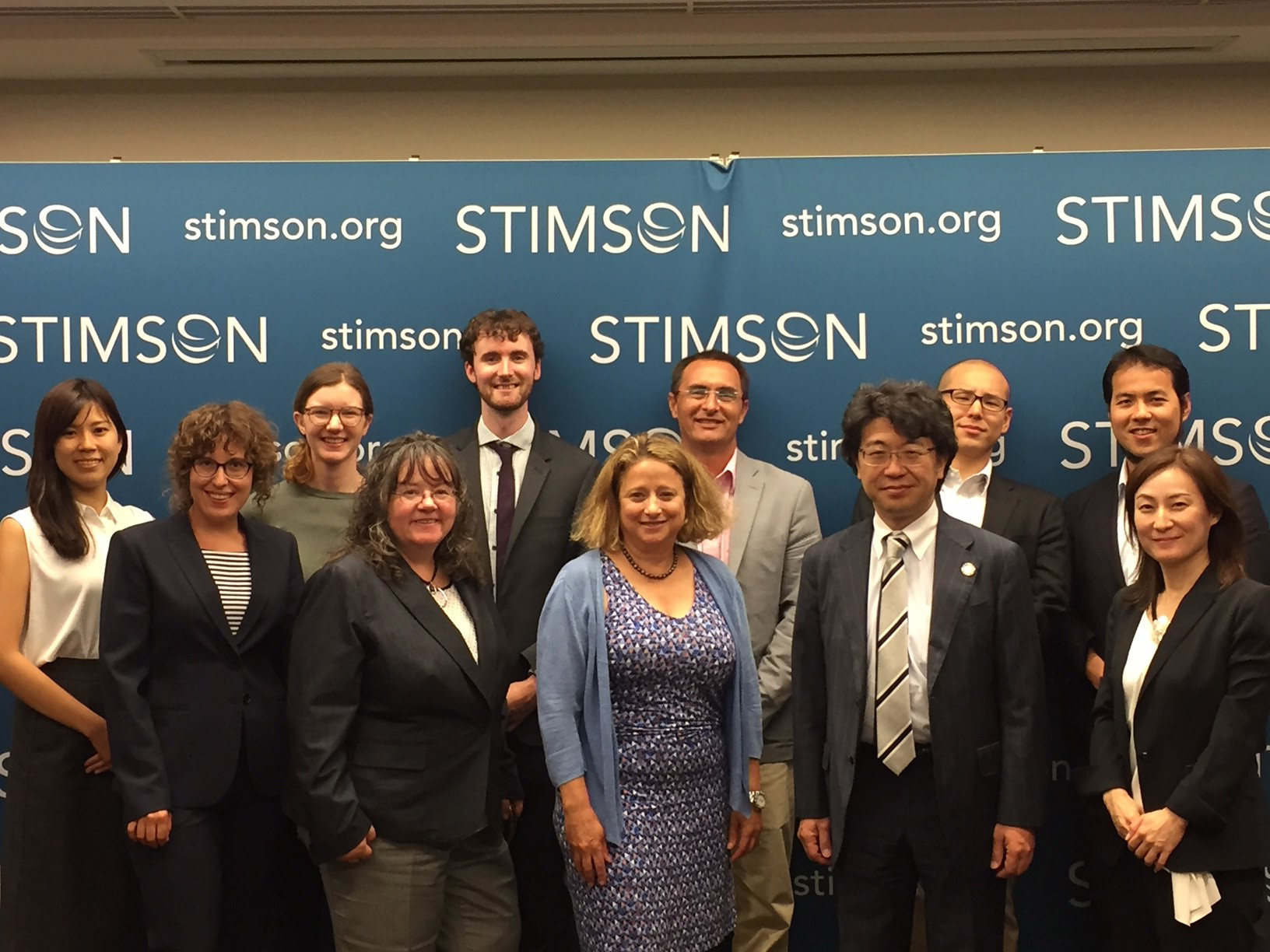 Dr. Atsushi Sunami, Director of Ocean Policy Research Institute at the Sasakawa Peace Foundation and Sally Yozell, Director of the Environmental Security Program at the Stimson Center, with research teams.