Climate change is stressing social and environmental systems, impacting coastal ecosystems and the societies that depend on them.
According to the Intergovernmental Panel on Climate Change (IPCC), sea levels could rise by as much as one meter by 2100. This represents an immense threat to coastal cities and their residents.
Other climate and ocean risks confronting coastal cities include increasing storm intensity, warmer ocean temperatures, diminished ecosystems, and declining fish populations. At the same time, many cities in developing countries are already grappling with underlying economic and social issues, such as poverty and inequality, high levels of unemployment, outdated infrastructure, poor governance, and corruption.
These four examples demonstrate that the sharpest risks arise when climate change intersects with other social, economic, and environmental pressures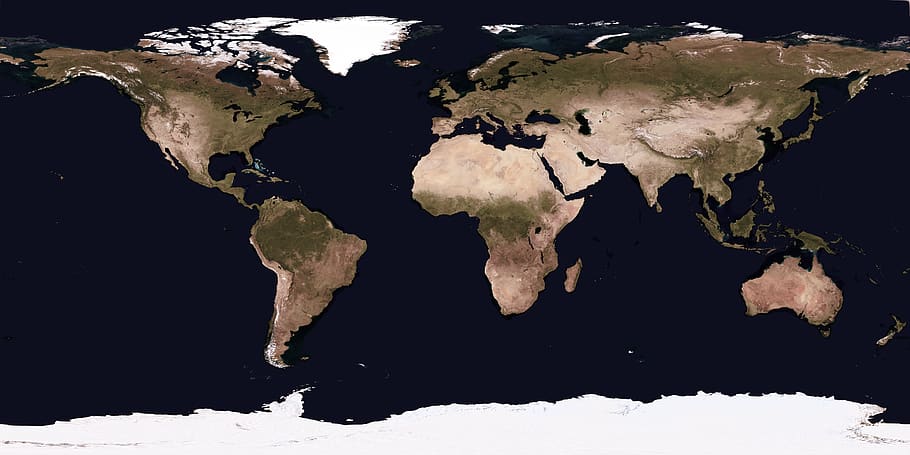 For small islands, extreme weather events can devastate low-lying urban areas
In September 2017, Hurricane Maria made landfall in Dominica. The storm resulted in significant storm surge, Torrential rain, and 160mph winds. Eighty percent of the population were directed affected and an estimated 95 percent of buildings were damaged or destroyed. In the capital Roseau, damage to critical infrastructure such as the wastewater treatment plant, electrical grid, and Princess Margaret Hospital severely impacted the health and livelihoods of its inhabitants. While targeted investments have since improved Dominica resilience to extreme storms, they continue to pose a long-term threat to the security of its citizens.
Migration to coastal megacities is stressing public and private infrastructure
In the port city of Lagos, Nigeria, population growth has been rapid, from an estimated 763,000 in 1960, to approximately 14 million today. Migration from rural areas, where climate change is a contributing factor, has increased population density in a city where two out of every three people live in informal housing settlements. These settlements which are often located at the water's edge are increasingly at risk from storms and flooding.  
Climate stressors can also interact with risks 

which originate from 

outside 

the 

coastal cit

y
In Cape Town, South Africa severe drought and outdated infrastructure has led to severe water shortages. Three years of reduced rainfall combined with growing demand led to severe water shortages and fears that Cape Town would run out of water. By reducing demand, Cape Town managed to avert "day zero". However, long-term social tensions about unequal water access between city residents remain. 
Climate and ocean risks can

 

also exacerbate the overuse of natural resources
Jakarta, Indonesia's capital city, has a population of 10 million. Extensive ground water extraction by city residents and industry, coupled with rising sea levels, has increased the risk of flooding. These risks led President Widodo in 2019 to announce that the capital city will move from Jakarta, on the island of Java, to the province of East Kalimantan on neighboring Borneo island.  
As the impact of climate change increases, the intersection of social, economic, and environmental issues may leave governments in developing cities unable to provide basic services and protections to their citizens. In some circumstances, this can lead to social tension and instability. 
In this environment, decision makers in coastal cities, international financial institutions, insurers, and regulators need localized risk information that can help them channel investment to mitigate these diverse security threats. 
In response, the Stimson Center developed the Climate and Ocean Risk Vulnerability Index (CORVI), a decision support tool which compares a diverse range of ecological, financial, and political risks connected to climate change, to produce a coastal city risk profile.
By combining empirical and expert survey data to measure ecological, financial, and political risk across 10 categories and close to 100 indicators, CORVI gives critical insights into the challenge's cities face. Each category and indicator are scored on a 1-10 scale, with 10 indicating greatest risk.
This information is used to identify areas of greatest risk so decision makers can build resilience where it is needed most.
More: The CORVI methodology.
F

or 

governments

, CORVI is a tool to quantify the threat posed by climate change, prioritize actions, devise innovative policy solutions, and attract international funding to build resilience.

 

For 

public and private investors

, CORVI provides a detailed assessment of climate fragility risks designed to improve investment decisions that target actions for effective resilience building in coastal cities.

The insurance industry can use CORVI to understand how financial and non-financial factors contribute to the vulnerability of coastal cities, and to demonstrate the need for increased resilience.
CORVI was piloted in two Caribbean cities: Castries, Saint Lucia and Kingston, Jamaica. CORVI results showed that while both cities have had successes in building resilience at the city level, both are also vulnerable to the risks posed by climate change. 
Built on reclaimed land and located on the west coast, Castries is the capital of Saint Lucia and its largest city. Due to urban expansion the CORVI assessment was expanded beyond Castries to include Gros Islet, which is where most of the islands tourism industry is concentrated. This decision was made in consultation with experts in Saint Lucia.
CORVI scores show that vulnerabilities are concentrated under ecological and financial risks, specifically in the Economics, Ecosystems, and Climate categories. These category scores were driven by high indicator scores related to unemployment, loss of coral reef coverage, and extreme heat events. CORVI scores in the political risk area were generally lower, driven by a confidence in the rule of law and civil society engagement indicators.
Castries risk profile shows higher financial and ecological scores​
Urban and youth unemployment, inequality, and a large informal economy contribute to the high financial risk scores. Tourism is a critical industry for Castries, employing about 40 percent of the national population. However, risk scores for this industry are scored at medium risk, reflecting the fact that CORVI risk scores are comparative to other coastal cities in the region, many of which are even more dependent on this sector.
Ecological risk scores under the Ecosystems and Climate categories were driven by losses in national coral reef and mangrove coverage, a high number of heat events, and the number of people affected by extreme weather. This was confirmed by local experts, who noted the importance of mangroves and corals to the tourism industry, as well as danger posed by extreme heat events.
While tourism is a vital part of the economy, experts also noted its negative consequences. Unregulated tourist settlement construction and pollution from a lack of effective waste management has negatively impacted the coastal environment.
Finally, lack of renewable energy generation, the dependence on oil imports, extensive coastal development and poor road conditions, all contribute to critical infrastructure risks. 
Castries is already working to improve resilience of ecosystems, flood management, and disaster planning, but more needs to be done. The CORVI risk profile identifies priority areas in need of action. 
Empower the city-level government to design and implement climate resilience plans

 

Build a more sustainable tourist industry

 

Improve urban infrastructure resilience

 
By advancing cross-cutting policies and channeling resources to these areas, Castries can lessen its vulnerability to climate and ocean risks. 
CORVI results show that Kingston's risks to climate change are diverse and spread across multiple categories. To fully capture climate and ocean risks in Kingston, the study area was expanded to include the neighboring town of Portmore, as many of its residents work in Kingston.
Kingston risk profile shows medium-high scores in seven categories.
Kingston risk profile shows medium-high scores across the board
Under the Ecosystems category, ecosystem services such as coral reefs, sea grass beds, and mangrove forests, were amongst the highest scoring indicators. Experts noted that this risk is concentrated around Kingston's international airport, where mangrove removal has heightened the risk of flooding, both for the airport and the two-lane road which connects it to the city. While recent mangrove replanting projects have helped, this risk still remains.
Under financial risk, GDP per capita, urban unemployment, and public debt indicators scored highest in the Economics category. Informal housing construction also scored as high risk. While this indicator measures national levels of informal settlements, local experts noted that unregulated construction has occurred in key watershed areas, increasing flood risk in Kingston.
Finally, under political risk, the Governance category score was driven by a lack of confidence in the rule of law and government transparency. Both indicators measure perceptions of individual safety. Conversely, lower scores were recorded in civil society engagement and national climate adaptation plan, indicating confidence from experts in the ability of the Jamaican Government to enact effective climate adaptation policies.
The Government of Jamaica has been recognized globally for its leadership in building resilience to climate change. Its national development plan, encompassed in the Vision 2030 Report, identifies hazard risk reduction and adaptation to climate change as critical areas for development. While overall CORVI results show Kingston is well placed to combat the effects of climate change, the CORVI risk profile identifies three priority areas for action: 
Build Resilience in maritime ecosystems and city watersheds

 

Improve urban city planning

 

Continue to address social issues related to vulnerability and integrate them into disaster response planning
With these targeted efforts and implementation of Jamaica's Vision 2030 Plan, Kingston can continue to guard against growing climate risks.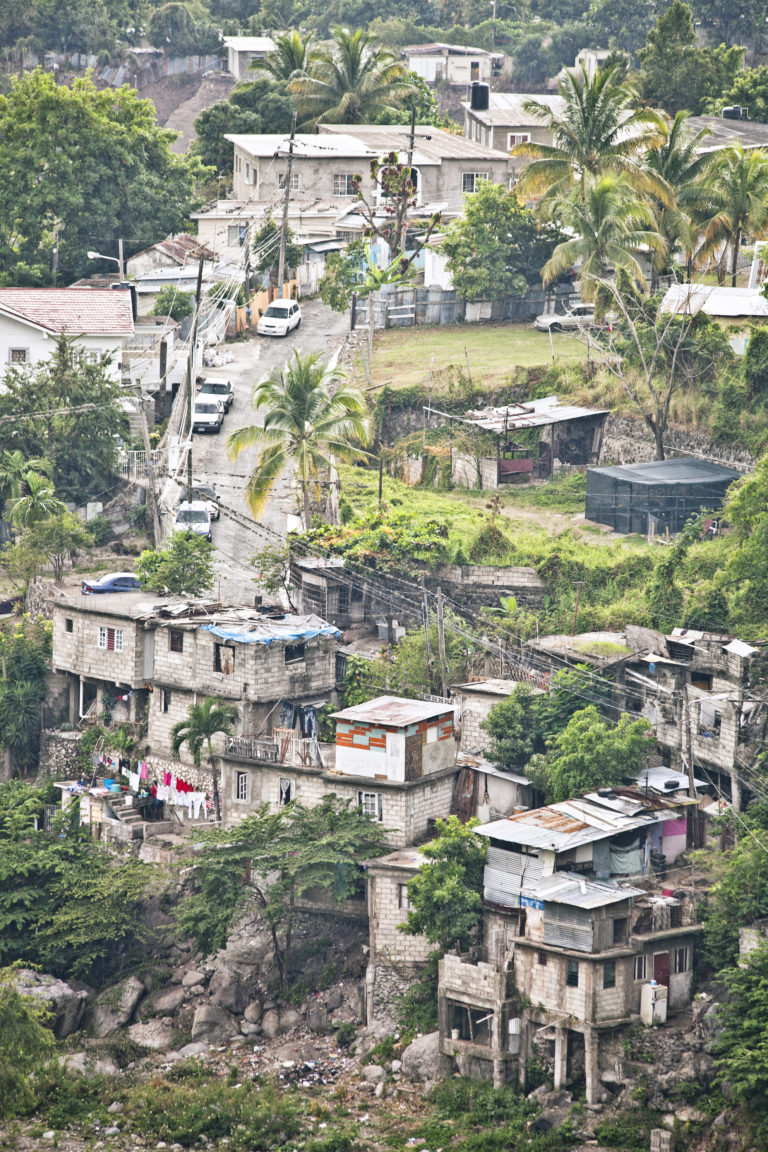 As the risks from climate change continue to grow, business leaders, financial institutions, and government policy makers need tools that can help them incorporate climate risk and its uncertainties into their future management decisions.
The first two CORVI city assessments demonstrate how CORVI can aid government and business decision makers and provide a holistic assessment of these diverse risk so they can be effective and prioritize actions and smart investments for risk reduction in coastal cities.
Since the completion of the CORVI assessment in Jamaica, the government has established a new Ministry of Housing, Urban Renewal, Environment, and Climate Change, with a focus on climate impacts in urban settings. Similar to CORVI, this new super ministry integrates climate-related risks with urban issues through a holistic lens. CORVI findings have also been a resource in efforts to unlock additional climate investment in Saint Lucia. Organized by the World Economic Forum and the Organisation for Economic Cooperation and Development in collaboration with the government of Saint Lucia, the Country Financing Roadmap initiative has integrated some CORVI findings into their own work on climate impacts, including the need for economic diversification, renewable energy promotion and the importance of ecosystem health. 
In 2021 CORVI is expanding, with additional assessments underway in the Asia Pacific (Chattogram, Bangladesh; Dagupan, Philippines; and Suva, Fiji), the Caribbean (Basseterre, Saint Kitts and Nevis) and East Africa (Dar es Salaam, Tanzania and Mombasa, Kenya). This will be accompanied by an analytical data platform to display CORVI city results and further work to tailor technical results to the needs of decision-makers.
As more cities are added to the CORVI project, a comparative body of city level data will provide greater insights into the risks these cities face. Decision makers need to act now in the face of climate uncertainty. With this data and information, the CORVI tool is designed to help coastal cities build resilience against climate fragility risks before it is too late.
The CORVI Project is grateful for the support of AXA XL, Bloomberg Philanthropies, and the Ocean Policy Research Institute of the Sasakawa Peace Foundation, and the International Cooperation and Development Fund (TaiwanICDF).