Stimson Center Monthly Highlights — July 2017
Stimson Hosts Australian Ambassador Joe Hockey
Australian Ambassador Joe Hockey delivered a keynote address on the importance of the U.S.-Australia bilateral relationship. The address was followed by a discussion examining transnational issues facing Australia, and the U.S. with Stimson President and CEO Brian Finlay.
Field Notes — Protecting Civilians in the Central African Republic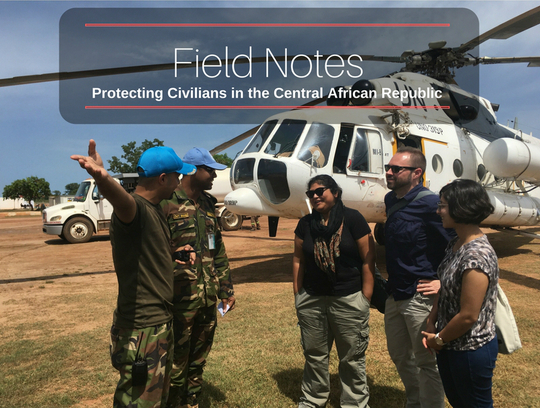 Since 2014, MINUSCA — the United Nations Multidimensional Integrated Stabilization Mission in the Central African Republic — has worked to protect civilians and keep the peace. Stimson experts Aditi Gorur and Madeline Vellturo traveled to CAR to see the progress made, and the work that remains to be done.
Click Here to Read Aditi and Madeline's Field Notes
Impact — Experts Reflect on Their Global Work
Stimson Center experts are working to secure people, the planet, and global prosperity. While our work takes us across continents, much of it happens out of the spotlight. Impact is a new Stimson Center original series that shines a light on our efforts to address major global challenges.
Program Spotlight - Environmental Security

The Environmental Security Program focuses on the linkages and threats posed to U.S. national and regional security due to environmental issues, including resource security, the impacts of climate change, as well as other environmental problems that contribute to destabilization and conflict. Click here to learn more about our work.