The Stimson Center announced today the newest members of the organization's Board of Directors: John B. Bellinger, III and Leslie Ireland.

"Stimson has long blended a pragmatic approach to address major transnational challenges with an eye toward what ought to be — it's an honor today to welcome two new Trustees, whose principled leadership and remarkable careers exemplify that ethos. As one of America's foremost legal minds, John brings an exemplary record of service from his time at the State Department, National Security Council, and beyond," said Stimson President and CEO Brian Finlay. "Throughout her distinguished career at the Treasury Department and the CIA, Leslie has been on the forefront of U.S. government efforts to meet some of the most troublesome challenges to international security — her accrued knowledge will make Stimson smarter and better at contributing to that common objective. I am delighted to welcome Leslie and John to Stimson."
---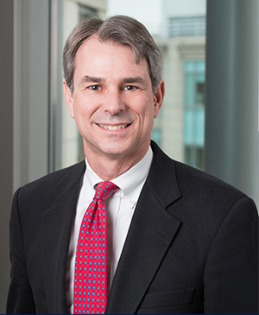 John B. Bellinger, III serves as a Partner at Arnold & Porter Kaye Scholer, and has held several senior presidential appointments in the U.S. government, including as The Legal Adviser to the Department of State from 2005 to 2009 under Secretary of State Condoleezza Rice and Senior Associate Counsel to the President and Legal Adviser to the National Security Council at the White House from 2001-2005. In 2014, he served on The Stimson Task Force on U.S. Drone Policy. A globally known authority on public international law, Bellinger represents individuals, corporations, and sovereign governments in litigation in U.S. courts and before international institutions.

Prior to his service in the Bush Administration, Bellinger served as Counsel for National Security Matters in the Criminal Division at the U.S. Department of Justice (1997-2001); Of Counsel to the Senate Select Committee on Intelligence (1996); General Counsel of the Commission on the Roles and Capabilities of the U.S. Intelligence Community (1995-1996); and Special Assistant to Director of Central Intelligence William Webster (1988-1991). Bellinger is a graduate of Princeton University's Woodrow Wilson School of Public and International Affairs, and holds an MA in Foreign Affairs from the University of Virginia and a JD from Harvard Law School, where he was an editor of the Harvard International Law Journal.
---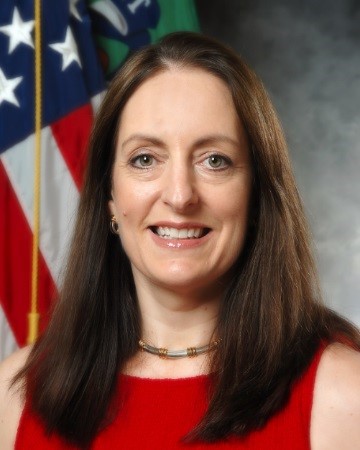 Leslie Ireland is the former Assistant Secretary of the Treasury for Intelligence and Analysis. She joined Treasury in 2010 after 25 years at CIA where she specialized in Iran, the Middle East, and WMD. At Treasury, Ireland was responsible for leading analysis of key financial vulnerabilities of foreign threats to U.S. national security, e.g., Iran's nuclear program; North Korean finance networks; foreign cyber threats to the U.S. financial sector; and foreign investment in the U.S. Concurrent in her role as Assistant Secretary at Treasury, Ireland was appointed by the Director of National Intelligence to serve as the first National Intelligence Manager for Threat Finance.

Prior to joining the Treasury Department, Ireland served as daily intelligence briefer to the President (2008-2010), and DNI Iran Mission Manager (2005-2008). She held a range of other assignments at CIA, including Executive Assistant to Director of Central Intelligence Porter Goss, and Executive Assistant to Deputy Director of Central Intelligence/Acting Director of Central Intelligence John McLaughlin, and was detailed to the Office of the Secretary of Defense as Country Director for Iran and Kuwait. Ireland is the recipient of the Alexander Hamilton Award, the highest award bestowed by the Secretary of the Treasury, the Intelligence Community Seal Medallion, personally awarded by the DNI, the National Intelligence Distinguished Service Medal (2016 and 2008), and the CIA Intelligence Commendation Medal. She is a graduate of Franklin and Marshall College and Georgetown University.
_____
The Stimson Center is a nonpartisan policy research center working to solve the world's greatest threats to security and prosperity.
Contact: Jim Baird; (202) 478.3413; [email protected]