Receive Research & Events
COVID-19 Notice: To protect our team and our community, Stimson staff are working remotely and our office is closed to visitors. All public events are online. Staff remain available via email, phone, and video conference.
Stimson scholars examine the challenges facing the next U.S. administration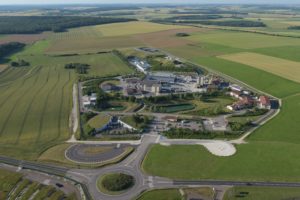 Nuclear Security News and Member Updates Roundup, March 2021
This past month marked the 10th anniversary of the Fukushima nuclear disaster. Many INSF members reflected on this tragedy over the past several weeks, highlighting the impact the incident had on international nuclear safety and security. Fukushima Daiichi was a harsh reminder that nuclear operators must make nuclear safety and security a priority and be prepared for all the challenges their facilities might face.
Diversion and the Arms Trade Treaty
The diversion of conventional arms is a key international security concern, asunregulated weapons can perpetuate and exacerbate conflict and armed violence, facilitate serious violations of international human rights and humanitarian law —including gender-based violence —and contribute to insecurity and instability. A large proportion of diversions are related to international transfers of such arms. Thus, the prevention of diversion is a significant element of the Arms Trade Treaty (ATT).
International Order & Conflict