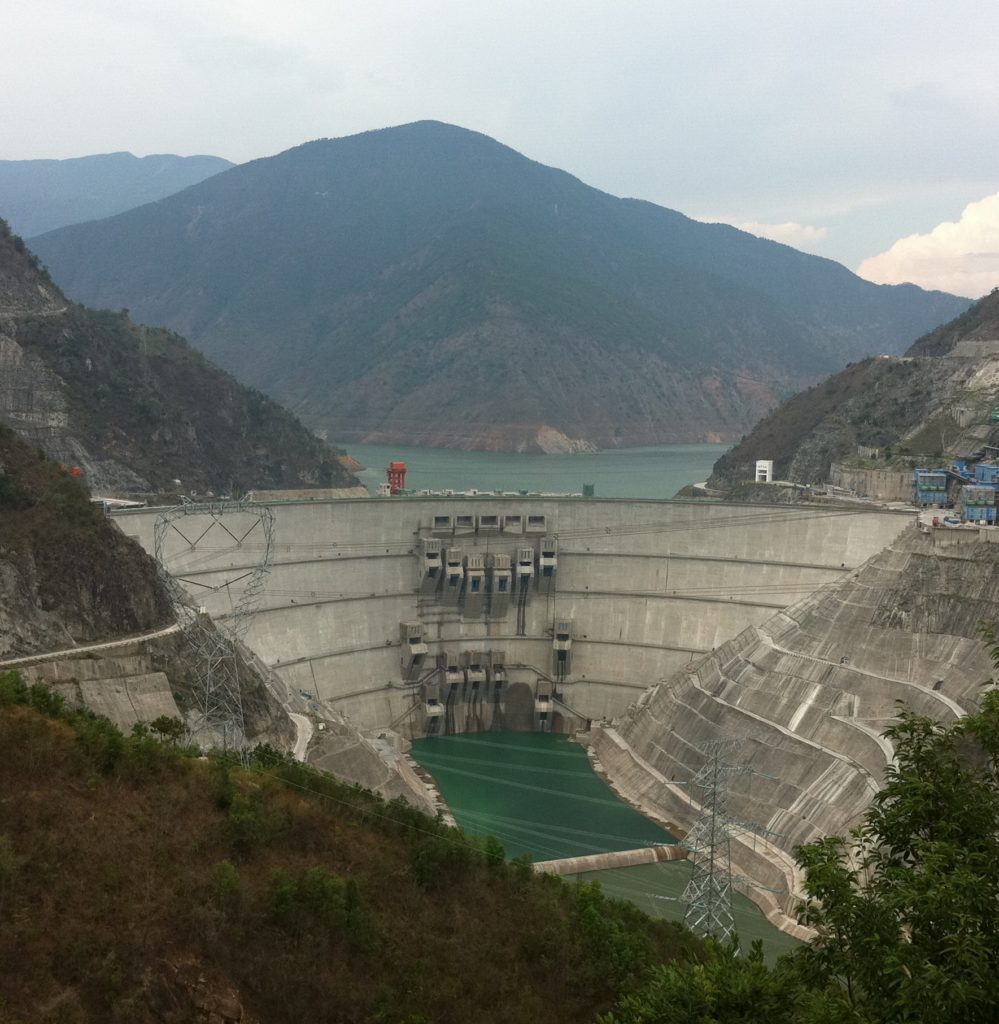 New Evidence: How China Turned Off the Tap on the Mekong River
China's dams held back so much water that they entirely prevented the Mekong's annual monsoon-driven rise in river level.
— New data shows that for six months in 2019, while China received above average precipitation, its dams held back more water than ever — even as downstream countries suffered through an unprecedented drought.
— The Mekong Infrastructure Tracker is the premier resource for researchers to track, monitor, and quantify the development of energy, transportation, and water infrastructure assets and the social, economic, and ecological changes they bring to South East Asia.
— The Mekong Dam Monitor platform lifts the veil on dam operations and water levels on the Mekong in a way that's never been possible before. With innovations like the 'virtual gauge' and by pulling various data into one place, we are empowering a wide range of stakeholders across the region.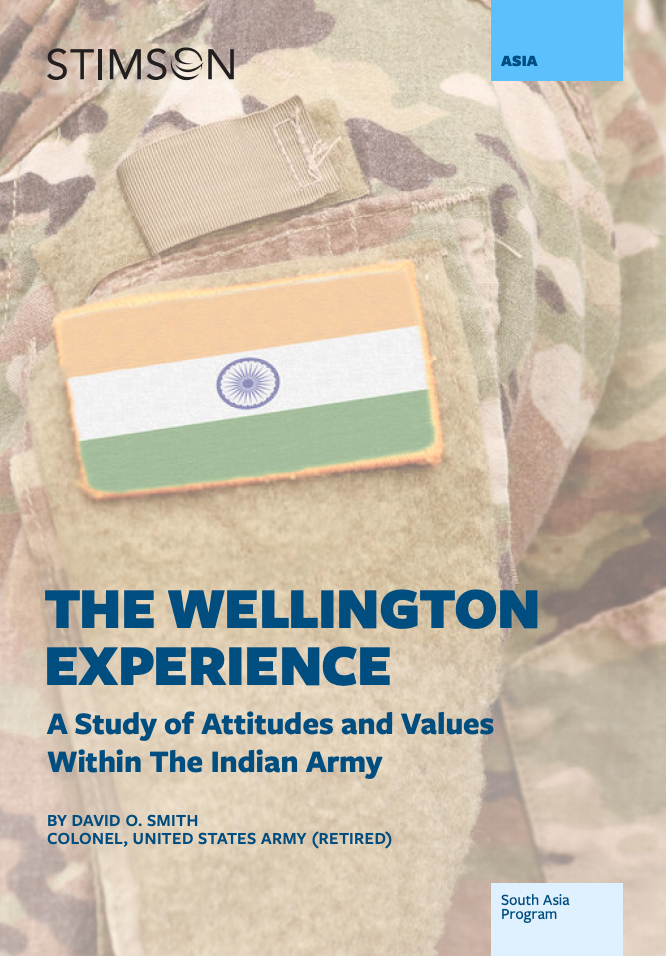 The Wellington Experience
An in-depth analysis of India's premier professional military education institution with implications for Indian military strategy
— Washington's strategic bet on India reflects a U.S. perception of converging strategic interests in promoting global and regional security, offsetting China's growing military and economic power in Asia, and protecting the sea lanes running through the Indian Ocean.

This requires a capable Indian military establishment.
— Deterrence and crisis instability will likely intensify alongside further strategic and conventional force modernization.
— The newly released free online course, Deterrence in Southern Asia, offers students comprehensive and diverse perspectives on deterrence in theory and in practice from the Cold War to Southern Asia today.
— As countries across Asia have responded to the first COVID-19 outbreaks, each had a different experience, faced unique challenges, and saw varied success.
— Audrey Tang, Taiwan's Digital Minister, on the importance of open governance, multi-generational dialogue, and their work on an app in response to the COVID-19 outbreak
— clear, evidence-based approaches for facilitating political resolutions to conflict and a rigorous methodology for assessing the impact of political interventions
— The UN Refugee Agency's historical engagement with Rohingya refugees reveals a pattern of displacement and unsafe returns
— a first-of-its-kind project, the Stimson Center is developing "SLAFKA," a prototype that uses distributed ledger technology for tracking nuclear material chain at the national level
— Since the 1950s, hundreds of nuclear reactors in scores of countries have been producing spent nuclear fuel – some 400,000 metric tons of it.
— a space for a diverse group of international experts to identify, create, and support strategies for reducing nuclear terrorism risks
— ChemLexis is a tool for a tool for finding real examples of laws and regulations on chemical security so that governments develop practical approaches chemical security practices
Assistance Support Initiative
Keeping the most dangerous weapons out of the worst hands by facilitating assistance partnerships
— A database of projects and programs available to help countries combat the spread of chemical, biological, and nuclear weapons.
CORVI: Understanding and Measuring Climate Risk  
A guide to the Climate and Ocean Risk Vulnerability Index
— CORVI is an analytical tool designed to help governments, businesses, and financial institutions, assess climate risks in coastal cities and pinpoint areas of action to adapt to current and future risks.
— a member-driven organization focused on delivering upon the goals of sustainable development and climate action
U.S. Drone Policy: Transparency & Oversight
Ensuring U.S. policy on drones sets the standard for drone transfers and use around the world.
— the United States has an opportunity to be a leader and set a responsible international precedent to develop appropriate policy frameworks to guide the transfer and use of armed drones
— ChemLexis is a tool for a tool for finding real examples of laws and regulations on chemical security so that governments develop practical approaches chemical security practices
— Responsible arms transfer policies support stability and security while upholding the values of human rights, the protection of civilians, and multilateral cooperation.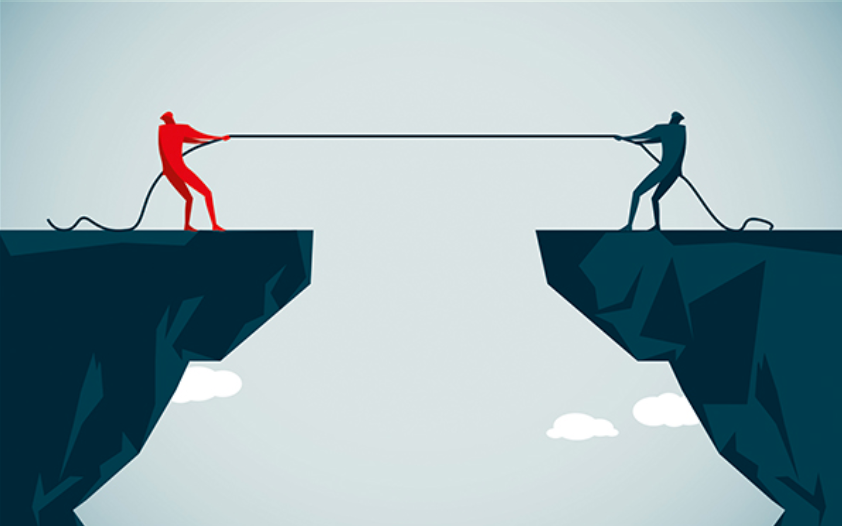 Military Coercion and US Foreign Policy: The Use of Force Short of War
Examining the use of the U.S. military force as a coercive tool, using lessons drawn from the post-Cold War era (1991–2018).
— guidance about the ways in which, and the conditions under which, the US armed forces can work in concert with economic and diplomatic elements of US power to create effective coercive strategies
— the U.S.-Japan alliance is more critical than ever for the peace and prosperity of the Indo-Pacific region and beyond
An ongoing series examining the international challenges that will face the next presidential administration and providing concrete recommendations for presidential action
— a set of policy memos to the next administration with a focus on actionable recommendations that the president could take under existing authorities